Looking To Make The Most Of Your Travel Budget? This Is Where To Find Rentals, According To Experts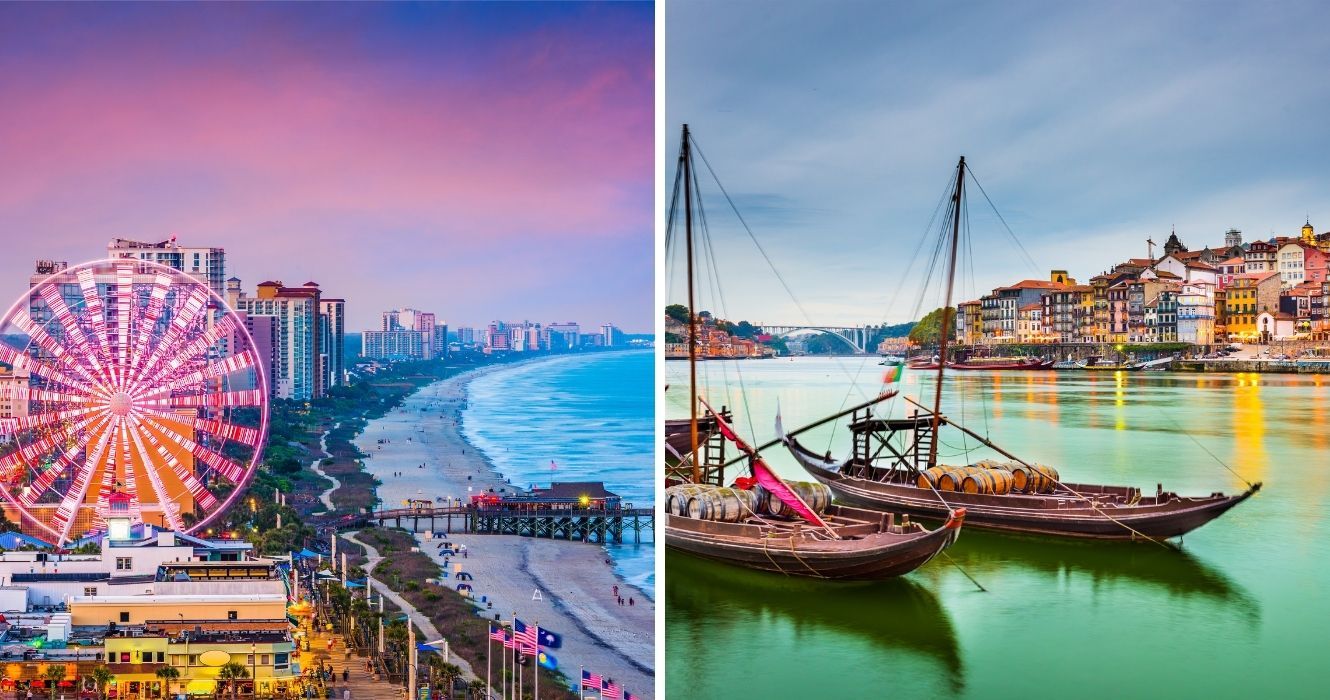 Spending money on rentals at these destinations will leave you plenty of money to explore your surroundings.
Budgeting for vacations is something that most people need to do before booking one and, thanks to the experts over at VRBO, the destinations that will provide the most bang for your buck have been revealed. Featuring both locations within the US as well as international travels, VRBO has determined which destinations have the most affordable rental homes, based on their own data.
There's surely something for everyone whether it's exploring an old city or strolling down a picturesque beach, and with your very own rental to come 'home' to, it doesn't get much better than these places. If you're looking to debunk the theory that renting a lovely vacation home takes some serious income, look no further than this.
Branson, Missouri
Branson is an underrated destination but one that's perfect for families, couples, and anyone who loves a good, casual vacation. It seems like there's a never-ending list of things to explore and discover in this city, from amusement parks and a zoo to museums, such as the Titanic Museum.
For those who are looking to vacation in the summer, Branson has plenty of water sports and activities, such as lazy river floats, to take part in. In Branson, the rental prices make sense for the size and convenient location of many lodging options.
Moab, Utah
The desert might not sound like a premier destination for many people but Moab is a game-changer for those who do feel that way. Home to two national parks, it's the perfect destination for those seeking to immerse themselves in nature and take in the incredible landscapes that Utah offers.
There are plenty of natural landmarks to seek out in Moab and the desert is quite unlike any other in the US, all with the convenience of finding a reasonably-priced rental nearby.
Related: 19 Exotic Vacations That Even A Tourist With Student Debt Could Afford
Myrtle Beach, South Carolina
Myrtle Beach might have a reputation for being a great spring break destination but it's not only for those looking to have a good party time. The quieter parts of Myrtle Beach are quite beautiful and serene, with plenty of rental options for all budget types.
This beachside paradise is also a great option for those traveling in large groups, as there are plenty of options in terms of the size of accommodations, as well. Take in the sights from a beachfront rental, explore the seafood scene, or go into town to shop local goods.
Porto, Portugal
The same location that helped inspire the setting for Harry Potter, Porto is simply magical. There's no other place like it on earth and its historical charm and storybook-esque setting is one that many people instantly fall in love with.
The good news is that it's also home to some pretty affordable rentals that allow visitors access to the entire city without having to travel too far. In fact, it's one of the most affordable cities for rentals on this list – starting at around $154 per night, according to VRBO. Explore hidden coves during the day and hit the city at night for a thriving scene to see all the magic that Porto has to offer.
Related: This Bubble Hotel In Bali Is Super Affordable, And Here's What To Know
Calgary, Canada
When it comes to scenic vacations in Canada, many people think of one of two things: Banff National Park and the great city of Montreal. Calgary is just as great a city as the latter, though, with many up-and-coming things to do and sights to explore.
From local breweries to historic sites, such as the Atlas Coal Mine, there's never a shortage of places to explore throughout Calgary's many historic and hip city spots. For those looking for a break from the city life, the previously-mentioned Banff is not that far away and is easily accessible from Calgary.
Seville, Spain
When visiting Spain, travelers must spend at least a day in Seville. This city is stunning thanks to its historical architecture and old-world charm, much of which still carries the feel of traditional Spanish style and culture. Rooftop views are common throughout Seville and there's plenty to experience around this city from the food to its place in history.
Rentals are not much more expensive than those of Porto, Portugal, and some even feature balconies so that the sightseeing can continue right from the comfort of one's own vacation rental. Many of the rentals also boast traditional Spanish architectural features and will add a level of authenticity to any stay, all while allowing travelers to stay within close range of the most popular landmarks and sights.
Next: These Are The Most Affordable Places To Live In The US As Of 2020
Maple Makers: These Are Some Of The Best Vermont Sugarhouses
About The Author