The climb of a lifetime | Mountain Sports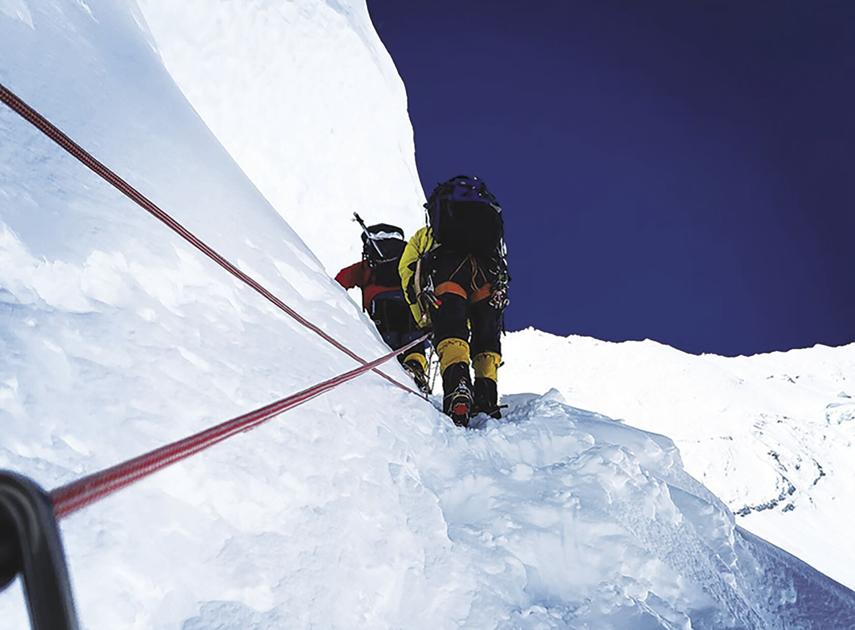 With only a few feet to reach the pinnacle, and oxygen at an all-time premium, Mark Pattison dug deep in the depths and found a way to finish the ultimate test.
In doing so, he conquered a near decade-long goal and found himself literally on top of the world at 29,029 feet. In the early morning of Sunday, May 23, 2021, the former Los Angeles Raiders and New Orleans Saints wide receiver summited Mount Everest, and in doing so completed his Seven Summits quest.
What started out as a personal challenge to complete the Seven Summits—scaling the highest peak in all seven continents—Pattison began his journey back in 2013 when he climbed 19,341-foot Mount Kilimanjaro in Africa's Tanzania.
Since then he's compiled nine total climbs—climbing Kilimanjaro and Denali twice—totaling 173,042 vertical feet (32 miles). He is also the first former NFL player to have scaled Everest.
"This triumph accomplishment is the result of an overwhelming amount of support and fortitude while never losing sight of the goals," Pattison said in a press release after the climb. "Climbing with passion and a purpose among incredible colleagues has been an amazing experience. Summiting Everest was beyond difficult and not without its challenges. Mother Nature is a true force for those even in the best fitness, but my training, purpose and focus made all the difference."
From the moment he landed in Kathmandu, it was an adventure unlike any other. During his early trek, India and Nepal experienced one of the worst COVID-19 outbreaks during the pandemic so extra precaution was necessary to even begin the climb.
Then there was flying into Lukla, which gained worldwide fame as the most dangerous airport in the world.
During the extreme process, Pattison—who trained rigorously with Bill Nurge at Hardcore Training Center in Ketchum, and flew to Nepal flaunting a physique that mirrored his playing days—lost 25 pounds by the time he scaled the epic peak and came back down to civilization.
"When I went over [to Nepal], I looked like I was 39," Pattison said. "But when I came back I looked like I was 79. I lost all of that muscle mass. It was just a battle, especially on summit day."
Because of the intense training Pattison put in prior to Everest, he was able to spar with the elements despite multiple scares along the way.
While scaling a 60-foot ice wall he fell off a ladder, but thankfully was clipped in. His crew constantly feared daily avalanches that came within feet of their camps, and then there were the moving ice glaciers.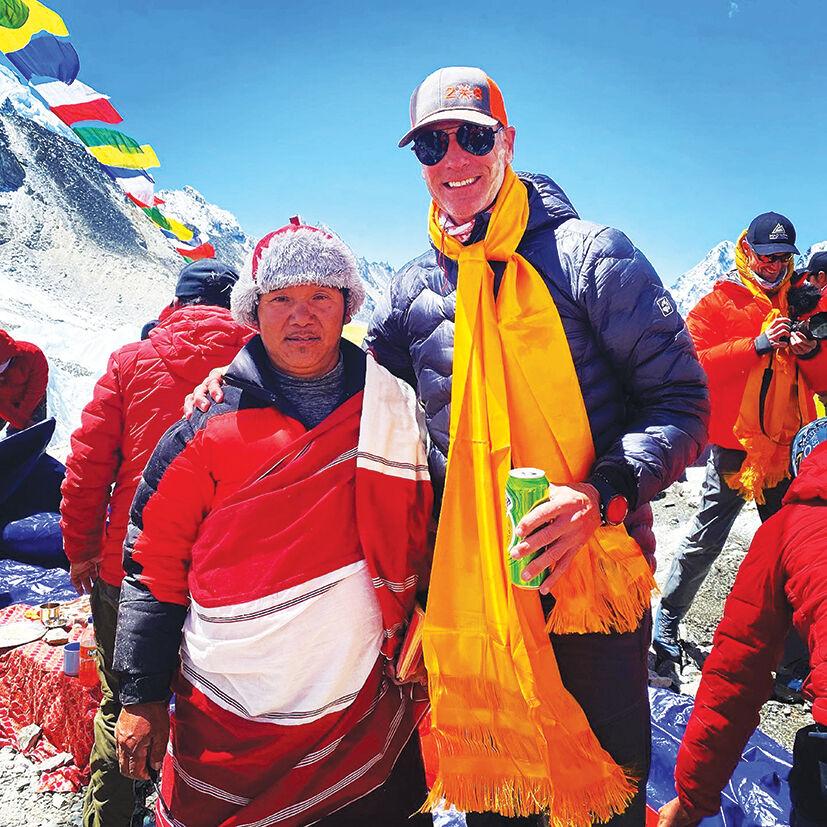 However, none of it was as surreal as climbing past hundreds of dead bodies that eerily haunt the frozen and hallowed tomb. Pattison kept his head down at that point, channeling his playing days and remembering how to stay focused. The fear of seeing a familiar face that somehow turned into a frozen shell was a stark reminder of Everest's power. It truly stands alone as the greatest challenge of Pattison's life.
"When you get up there, there is such a survival mode," Pattison said. "It completely overrides the empathy gene that we all have. You're quickly turning back to make sure your next step is the right step so you don't fall off the mountain."
Just when it couldn't get any more intimidating, 40-mph wind gusts caused snow crystals to thrash against Pattison's face, creating temporary snow blindness in his left eye. Because of that, Pattison was unable to accomplish his bonus feat of climbing Lhotse, the fourth highest peak in the world, within 24 hours of Everest.
In the end, Pattison braved the elements and stood on top of the world. However, not everyone in his camp was as fortunate. In addition to the Sherpas, Pattison's crew began with 19 climbers, but by the end of the excursion, only 11 remained. And of the 11, only 10 made it on summit day. As Pattison's mountaineering guru Ed Viesturs once told him, "There are no shortcuts to the top."
One of the tougher aspects Pattison said he went through was not having the nutrients that his body was accustomed to. He was a on a steady diet of freeze-dried foods full of high carbohydrates and sugars, but not much else.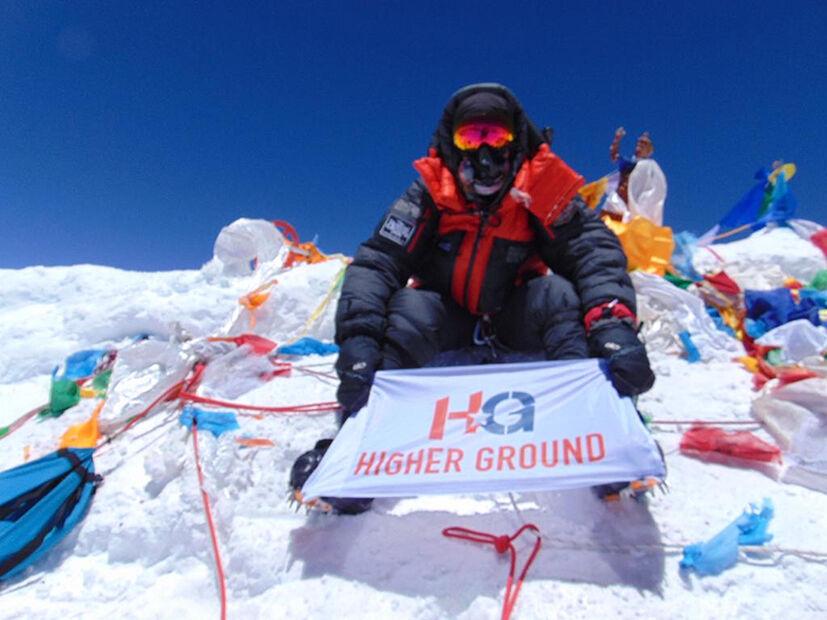 "That was a part of my 18-hour struggle of getting up there," Pattison remembered about summit day. "I was strong going all the way up to that point."
On the way down, the trek didn't get any easier. Pattison spent most of his oxygen tank on the ascent, which left him with little oxygen for the descent. At 26,000 feet, he ran out of oxygen and had to spend the night without oxygen assistance.
"I was hallucinating and freezing, and I look back at it now and I'm glad I didn't die," Pattison said. "It was a crazy night."
The insanity didn't stop there, however. The following day the Nepalese government issued a mandatory country shutdown because of the COVID-19 outbreak, which caused Pattison and his crew to become creative to avoid being cooped up in a lockdown in Nepal.
Through some interesting means, Pattison found a charter flight that got him out of Nepal by flying to Qatar. He then found another charter to get back to Southern California just in time to see his daughters, Claudette and Emilia.
"It was an amazing adventure just getting out of there," he said.
In all, Pattison spent 70 days on this adventure. It was well worth it as support for his challenge raised $56,972 for epilepsy awareness through Higher Ground, a national nonprofit organization based in Sun Valley.
Pattison will be featured in a documentary-style story for an upcoming episode of "NFL 360" by NFL Media, where he will share his experience about summiting Mount Everest.